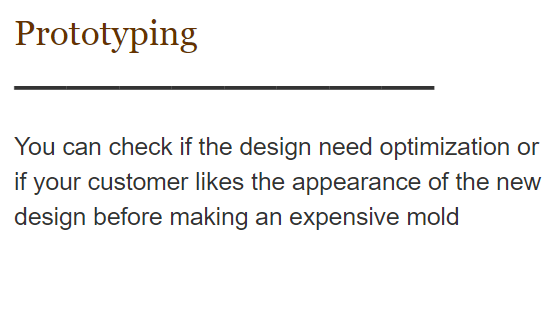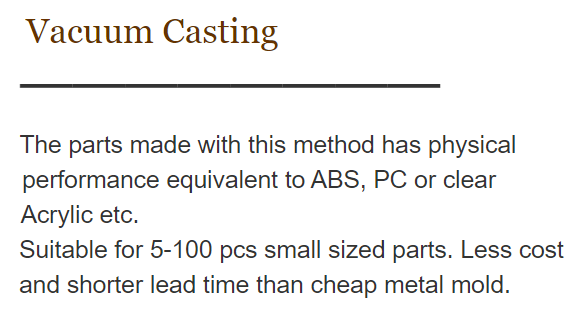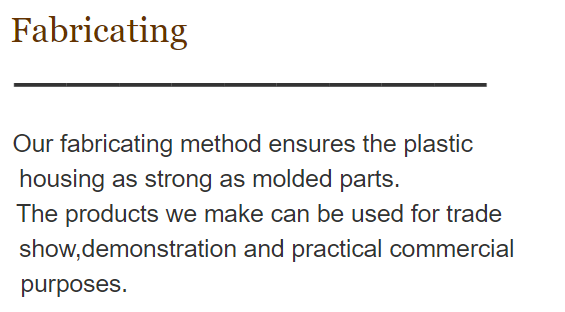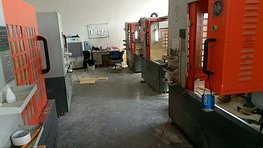 Prototyping

This process is best suitable for design evaluation or demonstration of new plastic parts.
 Main Purposes of making prototypes:
  --- Verify your  design before you invest much in tooling, so as to avoid        possible loss in money and time caused by improper or unsuccessful design.  
  --- Fast turnarond time to give your customer commcercial grade products.
With the prototype you can check if the design need more improvement, or you can show it to your customer or on a tradeshow to evaluate the popularity of the new design.
Our experienced engineer can help client to review the design,so that the design can be optimized for best tooling feasibility and least production cost.

We mainly use CNC machining method combined with skillful handwork.

Vacuum Casting

Silicon rubber mold for higher density material:
The parts made with this method has physical performance equivalent to ABS, PC or clear Acrylic etc.
Suitable for 5-100 pcs small sized parts. Less cost and shorter lead time than cheap metal mold.
For larger quantity this method is not best option.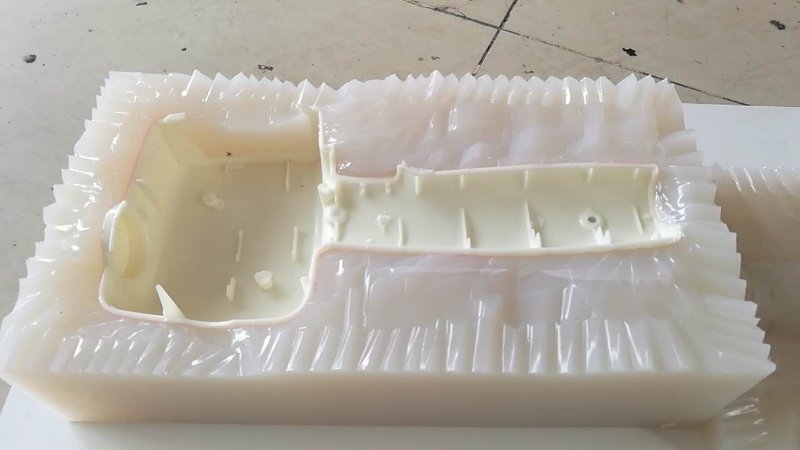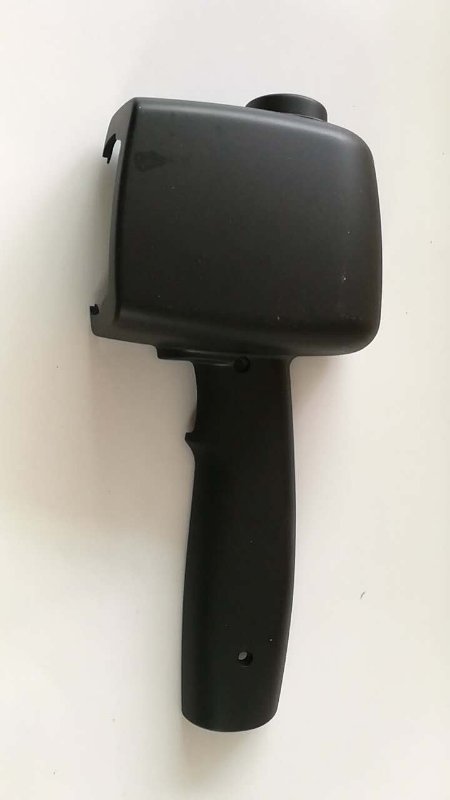 Fabricating
 
 The plastic housing on medical equipment or machines are usually big sized. And the demand is usually low volume.
 To provide functional housing economically, we combine thermoforming, fabricating and prototyping method together.
 This has been proved welcomed solution for many start up projects.